Monthly Archives:
January 2015
I met Sandhya when she asked to join the 66 challenge group just a few months back….she sent me a friend request as well and while I accepted I did not know how I knew her. After some exchanges I realized she was an avid fitness buff as well and was working out to become fitter.  After looking at her pics on Facebook, i "assumed" she was either single still and looking to get married or married yet no kids. Well, you know what they say when you "ass-u-me" 🙂   Through time, I found out she has two kids, a 9 year old and 5 year old. She looked FANTASTIC. Well, apparently she dedicated last year to really becoming fit for herself..and her kids. Check out how she did it and how she motivated herself after having a husband and 2 kids! Sandhya lives in Houston, Texas.
Sandhya Ayyar
"I've worked out for a couple of years, but my weight stayed stubbornly in the 130's. Over the last three months, I decided to get really serious about losing those extra pounds and taking my fitness to the next level.
Here's what I did.
Exercise routine: I worked out 6 days a week at the gym, doing total conditioning (strength training) classes, circuit training classes, and running. Initially I would often do two classes a day, until I did a metabolic assessment and received the advice to cut the classes down to a maximum of one a day — because otherwise I would not be allowing my muscle to rebuild. I also got into running outside, initially once a week. Now I run three times a week, usually between 3 and 5 miles, and go to classes the other four days.
Diet: Over time I've come to eat more protein, particularly after workouts. That builds muscle and controls my appetite. I enjoy cottage cheese, greek yogurt, and homemade fruit smoothies. I also cut out Nutella, which I realized I was eating way too often, and have cut down my rice intake. Otherwise I eat reasonably and it seems to work.
At a certain point the diet and exercise have gotten really enjoyable and now I can't imagine going back. I love my new level of fitness, and though it's been challenging, the process has also been very rewarding."
I saw her pics and I wanted to hide in shame at my lack of looking fit compared to this mother of 2 kids! Check it out!
Definitely one YUMMY MUMMY!!!!!
I had the thought at 3pm January 6, 2015 to interview this American educated celebrity trainer in Bollywood. At 7 pm EST, I sent her an email requesting an interview for my blog. At 9:30 pm EST (morning in India) she responded right away that she would be happy to do it. By 4 am EST, I had her answers filled out and ready to post!
Here is a trainer that trains one of the best bodies in Bollywood: Sonam A. Kapoor along with Esha Gupta,the very handsome Fawad Khan and other B-town celebs.  I expected a long drawn out wait for a response and then maybe a few days to wait until she completed the interview. This amazing, down to earth nutritionist made my week by being THE fastest and easiest interview for my blog SO FAR. I can go on and on with praises..so before I bore any of you with my own #FanGirl Moment, please meet Radhika Karle– Bollywood's celebrity nutritionist and trainer.
Radhika Karle's Bio
Radhika holds a Master's degree in Nutrition and Dietetics from Texas Woman's University, Houston. She has also done a fellowship in Adolescent and Sports Medicine which allowed her to work with professional and division 1 college-level athletes. She returned to India 8 years ago and started Radhika's Balanced Body, Creating Healthy Minds and Bodies, her nutrition clinic, Pilates studio, and personal training center in Mumbai.
Radhika has 14 years of work experience in the field of wellness as a nutritionist, personal trainer, yoga and Pilates instructor. She currently is working with clients on a one-on-one basis for nutritional counseling and Reformer Pilates workouts. Radhika loves to travel and be outdoors and a grocery store run is always a must at a new city to check out the local fare!
Interview with Radhika:
1. Your background is a variety of education and you also have a Masters Degree in Nutrition and Dietetics from Texas Woman's University, Houston as well as a fellowship in Adolescent and Sports Medicine which allowed her to work with professional and college-level athletes. What were the reasons you decided to start your business in India rather than the USA?
Most of my family was back in India so I was ready to go home. 🙂  However the decision to start my own wellness studio was because I saw a serious need for that in India. Looking good is one thing however feeling good and being fit is an entirely different concept which I felt was lacking in India. I wanted to bring my concept of wellness and fitness which is what is practiced in the West to India.
2. You are the brains behind Sonam Kapoor's super hot bikini body for Bewakoofiyaan and Khoobsurat. Talk to us about this. How did Sonam find you?
It was Sonam's mother, Sunita Kapoor, who first came to train with me for Pilates. She had done Pilates in Los Angeles and was looking to continue in Bombay. She mentioned this to Ayesha Shroff, who was already training with me, and recommended me to Mrs. Kapoor. I think it was after 2 days of training with me that Mrs. Kapoor asked if I would train her daughter. I agreed and it has been a fantastic roller coaster ride with Sonam for the past 3 years!
3. You traveled with her to places during shoots out of Mumbai in order to ensure she is regimented. What was her weekly regime to get that flat bikini body? How did traveling with her help?
Yes, I have been traveling with Sonam for the past 6 films. We are currently going into our third schedule with Salman Khan for Sooraj Barjatya's next film. When Sonam travels she does not have time to think about meals. I ensure snacks are carried, she gets her food on time, she stays hydrated (air travel really dehydrates you), and obviously we workout.There really is no weekly regime as travel for shoots, events, and promotions are VERY hectic. However Sonam's routine incorporates the following:
Pilates – 3 times per week; it is the best fully body integration exercise and works to whittle Sonam's torso.
Weight training – I usually break it up to upper body and lower body; this is Sonam's favourite exercise.
Interval training – We did a lot of this during Sonam's shoot for Khoobsurat as it helped keep  Sonam's stamina at an all time high which was needed for her quirky character in the film.
Cardio – Sonam and I both love swimming which makes for a great cardio workout.
4. What was a sample diet chart for Sonam while she was trying to lose more weight?
We recently did an ovo-vegetarian diet plan (eggs for protein, no meat, no dairy)which worked very well for Sonam and allowed for some great inch loss.
Pre morning workout – Juicifix cold pressed Go Green juice + fruit + black coffee
Breakfast – 2 eggs + 1 slice gluten-free bread
Snack – 1 cup pomegranate + Green tea
Lunch – 2/3 cup cooked rice + ½ cup cooked lentils (dal) + ½ cup cooked vegetables (sabji) + ½ cup salad
Snack – Juicifix cold pressed fruit juice + ½ fruit – apple/orange/ or 1 cup watermelon
Snack – Grilled vegetable sandwich with Green chutney (mint, coriander)
Dinner – 1 cup vegetable soup
5. You have a strong base in Mumbai in teaching Pilates. What made makes Pilates the ideal supplement to training? What drew you towards it?
Full body integration, core strengthening, and flexibility – Pilates offers all 3 of these and much more and that is what drew me to make Pilates a part of my wellness regime.
6. There are misconceptions that Pilates is "for women" and not for the manly man, however any athlete who has tried it has gone on record to say it is harder than their normal training routine.  Do you have many male clients that incorporate Pilates into their program? What is the purpose?
We have many male clients who, though they cringe (yes it is MUCH harder than the conventional weight training workout) when it is their Pilates workout day, realize it is very important to have a strong core and be flexible. The core is the powerhouse of your body so the stronger your core, the stronger your entire body.
7. Nutrition is an important part of training. Some say its 70-80% diet and only about 20% training. What are the differences in diet charts you plan between women clients and males client? Can you give a sample one that you would prescribe your male clients trying to look fitter and stronger?
The meal plans I create at Radhika's Balanced Body are all personalized meal plans based on the client's lifestyle, fitness goals, and any medical conditions.
8. Do you train any other celebrities other than Sonam? If so, who and how do their training regime differ from one another?
Esha Gupta trains in our studio. The husband-wife dynamic duo of musician Sangeet Haldipur and playback singer Anusha Mani train at our studio too. And male celebrity clients who have done nutrition with me are Fawad Khan, Rajkumar Rao, and Ali Fazal. I also had the opportunity to train Fawad Khan while we were shooting for Khoobsurat. 🙂
9. In your opinion, what is the difference between losing weight to look like size 0 and being fit?
Losing weight is just that – it does not matter if you are losing body fat, water weight, or good lean muscle mass. It may not necessarily be healthy or even done in a way that is sustainable, meaning the weight would come back on.
Being fit is about eating healthy and nutritious meals and snacks, exercising regularly, having an ideal body fat percentage and muscle mass, and living pain-free!
Well folks..there you have it! Hopefully I will have the pleasure with meeting with Radhika in person soon. Below are links of how to follow/contact Radhika:
Radhika's Balanced Body social media links:
Website – www.balancedbody.in
FB – https://www.facebook.com/RadhikasBalancedBody
Twitter – @RadhikaKarle
Instagram – RadhKarle
The WordPress.com stats helper monkeys prepared a 2014 annual report for this blog.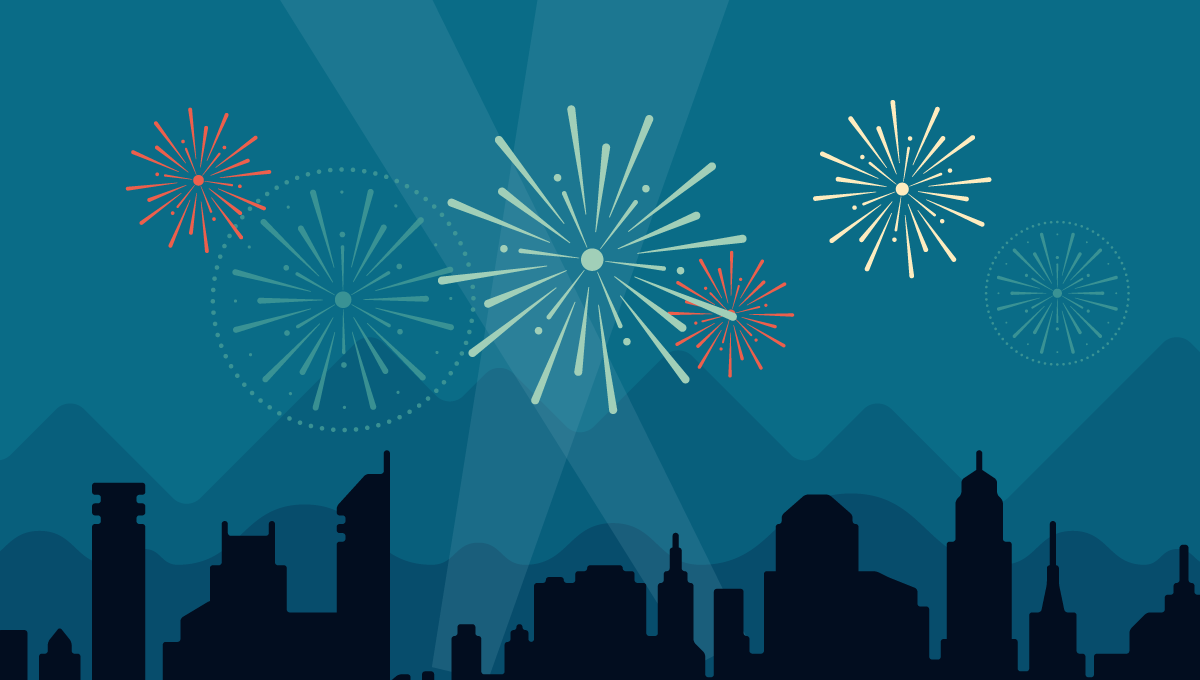 Here's an excerpt:
A New York City subway train holds 1,200 people. This blog was viewed about 4,400 times in 2014. If it were a NYC subway train, it would take about 4 trips to carry that many people.